Dining
Dining At Kingwood Resort
A Classic Experience
Fresh from our kitchen comes a selection of simple, casual southern classics—served by the fireplace and paired with beautiful Kingwood Resort views.
Dining Hours
Thursday: 6:00 - 7:30 pm
Friday - Sunday: 12:00 pm - 3:00 pm
Bar/Lounge Hours
Thursday: 5:00 - 8:00 pm
Friday - Sunday: 11:00 am - 6:00 pm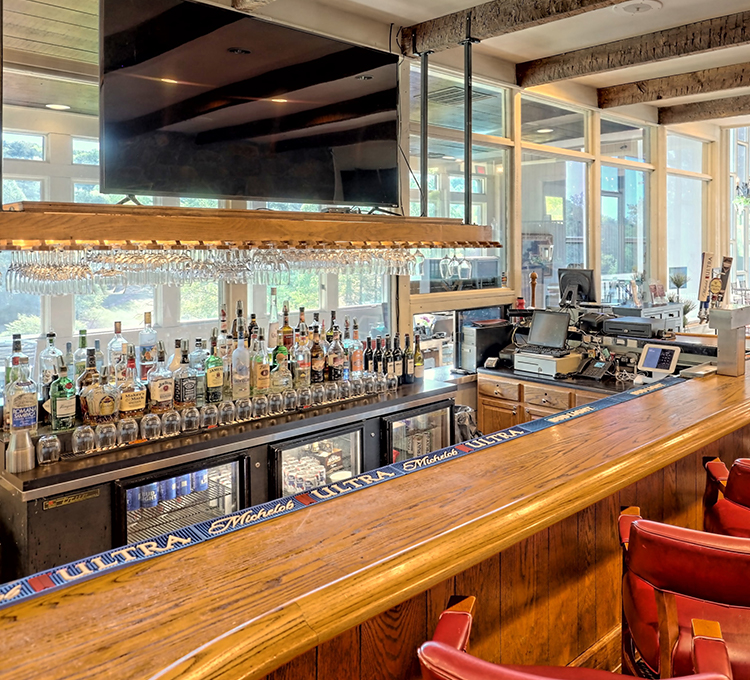 Bar & Lounge
Grab a seat and let us pour you a drink, as you catch up on conversation and reminisce about your adventures in the Blue Ridge Mountains.
Main Dining Room
Beloved for its floor-to-ceiling windows that invite in the stunning scenery, our main dining room is an elevated place to share a meal together—with wooden vaulted ceilings, rustic chandeliers and a distinctly warm atmosphere.